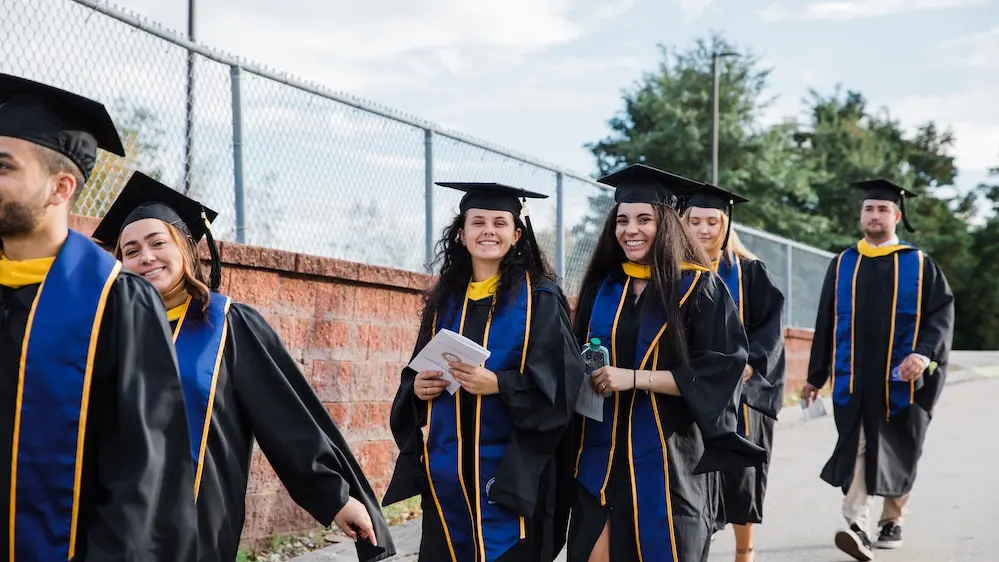 ---
SNHU understands that not everyone takes the same path to higher education. Each student has individual needs, resources, and priorities that may affect their ability to learn in a traditional classroom. That is why SNHU provides students with the ability to learn and earn credit on their own time.
This structure has been invaluable and key to my ability to earn a master's degree while working full-time and balancing my personal life. When I was deciding on which graduate school would be the best for me, I considered many factors. Ultimately, I chose to earn my degree from SHNU for these reasons:
High quality:

SNHU is a private, non-profit, accredited and respected university with full online degree programs and a physical campus designed to accommodate students' learning environment needs.

Affordability:

SNHU believes in equal access to higher education. Because of SNHU's commitment to low tuition costs, I do not have to worry about going into debt to advance my education and further my career.

Convenience:

With 24/7 access to my online program and only two deadlines a week (Thursdays and Sundays by 11:59pm), I can complete assignments and connect with peers and instructors at any time that fits my busy schedule.

A simple admissions process:

Since SNHU does not require any standardized tests scores for admissions and conducts a quick review of transcripts and credits, I was able to apply and begin my first class in just a few weeks!
SNHU's innovative educational philosophy has provided me with a valuable education that has helped me advance my knowledge and career goals without the added stress of relocating, steep tuition prices or a lengthy admissions process.
Written by an online MBA graduate, July 2021.