Contact Us
Southern New Hampshire University is a private institution with more than 3,000 on-campus students, over 90,000 distance learners and a network of more than 100,000 alumni. A highly recognized nonprofit university, SNHU is one of the fastest growing institutions in the nation. Founded in 1932, the university has been transformed several times to provide high-quality, affordable access to education to learners around the world.

Get in touch with one of our academic advisors to learn more about SNHU and our programs. They can help you choose the right program for you, walk you through pricing options and the scholarships that you may qualify for in addition to helping you fill out your application over the phone.

Our advisors are available to chat or talk live Monday - Friday, 8 am - 8 pm IST.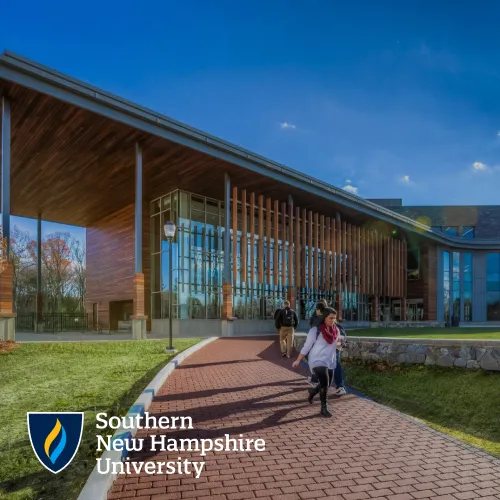 Location: 2500 North River Road, Manchester, NH, 03106, USA