Online MBA in Entrepreneurship Overview
A traditional MBA provides a comprehensive overview of all fields of business, while a specialisation digs deep into the particularities and challenges that new small and medium-sized businesses face in the start-up and development phases. If you've always wanted to run your own business or would like to take a game-changing idea to market, SNHU's 100% online MBA with a specialization in Entrepreneurship will give you the skills you need to achieve your goals.

This program was designed to help those who would like to run their own business or are interested in working in the exciting world of startups and business development. Our industry-informed curriculum will guide you from the ideation and funding phase, all the way to the launch and growth phases of business. You will have the chance to work with real-world data and business models to explore strategies for launching and operating a business, in addition to building your own launch plan.

Upon graduation, you will have the tools you need to launch your own idea or enhance entrepreneurial practices needed in the day-to-day operations of startups and established organizations. With a degree from an accredited U.S. university, employers and investors will be assured that you have the right set of leadership, financial, communication and problem-solving skills and a global perspective to thrive in an entrepreneurial setting.
Why Study Online From India
Getting your MBA with a specialization in Entrepreneurship means that you can earn a degree from a U.S. accredited university without the costs associated with studying abroad or the logistics of planning a move and getting a visa. SNHU is offering our online programs to students in India to expand access to high-quality higher education.

As a student in the online MBA in entrepreneurship course, you will get the same quality of content as on-campus and online U.S. students. SNHU's online programs in India are specifically designed to ensure you can excel in both the domestic and international job markets. Our subjects are led by Indian faculty with experience in the field and apply both relevant data and case studies to give you real-world expertise you can apply immediately.
Transfer Credits, Graduate Faster
If you have completed postgraduate subjects before attending SNHU, you could save time and money by transferring up to 6 equivalent credits toward your 30-credit MBA degree. Learn more about this process and contact an advisor to get started.
What You'll Learn
Master the core competencies of effective business management and how to collaborate with internal and external stakeholders

Develop the ability to analyze primary and secondary data, using information technology skills and quantitative and qualitative techniques, to solve problems and make strategic decisions

Gain leadership skills to manage teams in complex and diverse business environments

Create and implement plans for organizational culture, align with ethical and legal standards and promote sustainable business practices.
Professional Opportunities
Entrepreneur
Business development manager
Business growth consultant
Industry Outlook
With a credential from a U.S. university and practice working with real-world data to launch businesses, you will have a leg up on the competition when building your own company or helping budding organizations grow. In fact, India is a great environment for businesses to get started:
In 2022, the Indian government officially recognized 14,000 new startups1 with institutions such as the Small Industries Development Bank of India supporting emerging businesses.
India is home to the third largest startup ecosystem in the world with an expected year over year growth of 12-15%.2
There are a total of 1.6-1.7 lakh jobs in the startup ecosystem with an estimated 40,000 new roles each year.2
1 The Economic Times, Economic Survey 2022: At least 14,000 new startups recognised in India, up 20 times in five years (Viewed online at on 09 Feb 2023).
2 Startup India, Go to market guide (Viewed online on 09 Feb 2023).
Why SNHU
100% online with weekly live sessions
Graduate in approximately 2 years
5 starts per year
12 possible transfer credits
Accreditations and Accolades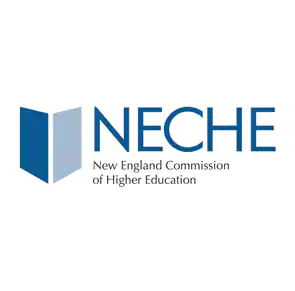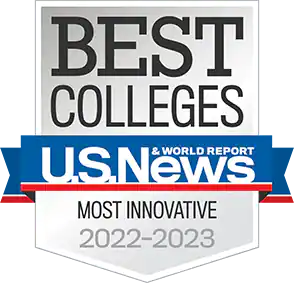 Read more about SNHU's accreditations and awards on the About SNHU page.