Online Degree in Digital Marketing Overview
Digital marketing is key in today's business world to connect with customers and stay profitable. With an online Bachelor of Science in Marketing with a specialization in Digital Marketing from SNHU, you'll be well-prepared to drive successful online marketing campaigns for global businesses trying to better position their brands.

Our curriculum ensures you master the technical tools essential to digital marketing, can lead social media presence and are able to analyze data to improve campaigns. Through practical activities using real-world data, you'll learn about search engine marketing, SEO, targeted strategies, pay-per-click ads and optimized copy. With this online program you'll get first hand practice in a simulated environment so you can hit the ground running in the modern business world.

The marketing core subjects will give you a foundation in the field to be able to better conceptualize the digital marketing portion of the program. SNHU's digital marketing specialization subjects introduce you to mobile marketing, the difference between organic and paid leads (SEO vs. SEM), the different types of online ads and how to measure a digital marketing plan's effectiveness. The program finishes with a capstone course in which you will showcase your understanding of digital marketing principles to address real-world problems - students have even shown their work in interviews.
Why Study Online From India
Getting your degree in digital marketing online means that you can earn a degree from a U.S. accredited university without the costs associated with studying abroad or the logistics of planning a move and getting a visa. SNHU is offering our online programs to students in India to expand access to high-quality higher education.

As a student in the online Bachelor of Science in Marketing with a specialization in Digital Marketing course, you will get the same quality of content as on-campus and online U.S. students. SNHU's online programs in India are specifically designed to ensure you can excel in both the domestic and international job markets. Our subjects are led by Indian faculty with experience in the field and apply both relevant data and case studies to give you real-world expertise you can apply immediately.
Transfer Credits, Graduate Faster
If you have completed undergraduate subjects before attending SNHU, you may be eligible to transfer up to 90 equivalent credits toward your 120-credit undergraduate degree. Learn more about this process and contact an advisor to get started.
What You'll Learn
Utilize primary and secondary data to determine the position of a product in the market

Recommend strategies for maximizing both internal and external opportunities through the effective use of the marketing mix

Develop strategic marketing plans in alignment with stated missions, objectives, and goals of the organizations

Employ effective written and oral communication skills appropriate to the professional marketing context

Apply legal and ethical principles to marketing activities

Collaborate in cross-functional internal and external environments to ensure the creation, capture, and delivery of value.
Professional Opportunities
Marketing manager
Digital marketing specialist
Social media coordinator
Content strategist
Industry Outlook
As business continues to become more digitally focused, an online degree in digital marketing from a U.S. university will set you up for success in the global workforce. Professionals with technical digital marketing skills, foundational marketing knowledge and leadership abilities are in high demand, and this is an exciting time to enter the field:
By 2028, marketing manager positions are expected to grow by 10%, according to the U.S. Bureau of Labor Statistics (BLS) – faster than the average for all occupations.1
The digital marketing career scope in the Indian internet industry alone is going to be worth $160 billion by 2025, according to a Goldman Sachs report, which is three times its current value.2
The average base pay of a Digital Marketing Manager in India is Rs. 23 lacs per annum.3
1 Advertising, Promotions, and Marketing Managers-U.S Bureau of Labor Statistics (Viewed Online on 16 Feb 2023).
2 Scope of Digital Marketing in India (Viewed Online on 16 Feb 2023).
3 Director, Digital Marketing Salaries in Republic of India-Glassdoor (Viewed Online on 16 Feb 2023).
Why SNHU
100% online with weekly live sessions
Graduate in approximately 4 years
6 starts per year
90 possible transfer credits
Accreditations and Accolades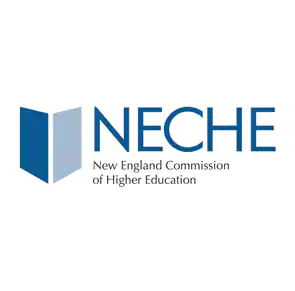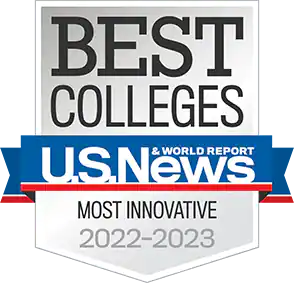 Read more about SNHU's accreditations and awards on the About SNHU page.