Online MS in Information Technology Degree Overview
Gain advanced marketable technical and business skills to become a leader in today's fast-paced world of technology with SNHU's online Master of Science in Information Technology.This cutting-edge program helps you develop expertise in IT fundamentals including database design, information security and enterprise technology management while developing a strong business acumen to bridge the gap between IT and business areas of an organization.

Through our practice-based curriculum, you'll be able to stay at the forefront of the IT industry, implement state-of-the-art technologies to improve efficiency, productivity and become a key player in your organization's success. Designed by leading experts, this unique program equips you with expertise that helps you to drive innovation and lead teams in diverse areas such as government, insurance companies, education, manufacturing and entrepreneurship. You will also graduate prepared to sit for the industry recognized CCNA certification exam.
Why Study Online From India
Getting your Master of Science in Information Technology means that you can earn a degree from a U.S. accredited university without the costs associated with studying abroad or the logistics of planning a move and getting a visa. SNHU is offering our online programs to students in India to expand access to affordable, high-quality higher education.

As a student in the online master's in IT course, you will get the same quality of content as on-campus and online U.S. students. SNHU's online programs in India are specifically designed to ensure you can excel in both the domestic and international job markets. Our subjects are led by Indian faculty with experience in the field and apply both relevant data and case studies to give you real-world expertise you can apply immediately.
Transfer Credits, Graduate Faster
If you have completed postgraduate subjects before attending SNHU, you may be eligible to transfer up to 6 equivalent credits toward your 36-credit postgraduate degree. Learn more about this process and contact an advisor to get started.
What You'll Learn
Analyze and develop plans for ensuring a company's information security

Develop computer-based solutions to a range of business challenges

Design effective databases and applications to ensure smooth business operations

Act as a liaison between management and IT departments

Use computing logic and critical thinking to create ethical and tech-informed processes to maintain security and ensure legality.
Professional Opportunities
Operations research analyst
Software developer
Network architect
IT project manager
IT consultant
Industry Outlook
As technology continues to revolutionize the global business landscape, organizations are in need of skilled IT professionals who can keep up with the latest trends and deliver game-changing solutions while moving seamlessly between IT and business functions. Be it data analysis, improving customer experiences or streamlining operations, IT professionals play a pivotal role in organizations meeting their goals. With a credential in IT management from a U.S. university, you'll have a wide range of opportunities in this continuously growing industry.
The average salary for an IT Consultant/Senior IT Consultant is ₹13,83556 per year in India. 1
The IT services market is expected to register a CAGR of about 10.36 % during the forecast period, 2022-2027. 2
1 Glassdoor. IT Consultant/Senior IT Consultant Salaries in India. (Viewed Online Here).
2 Mordor Intelligence. IT SERVICES MARKET - GROWTH, TRENDS, COVID-19 IMPACT AND FORECASTS (2023 - 2028) (Viewed Online Here).
Our Differentiators
100% online and asynchronous
Graduate in approximately 2 years
5 starts per year
6 possible transfer credits
Accreditations and Accolades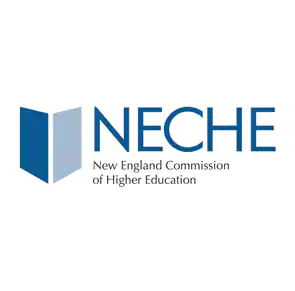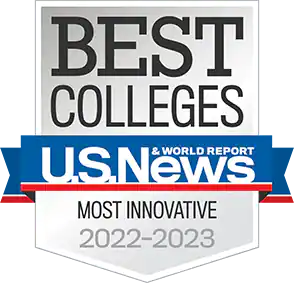 Read more about SNHU's accreditations and awards on the About SNHU page.