Online Business Degree in Entrepreneurship Overview
With SNHU's Bachelor of Business Administration with a specialization in Entrepreneurship, you'll gain crucial skills such as critical thinking, economics, finance, organizational leadership, business communication and management through the lens of starting a business. The curriculum integrates real-world case studies of successful entrepreneurial ventures to help you learn through practice.

Backed by the business core, the entrepreneurship specialization hones in on the accounting, human resources, financing and marketing tasks entrepreneurs or startup team members need to drive an idea to success. You will get a chance to simulate a business startup by building a full business plan toward the end of your degree to help you apply your knowledge to a real business idea.

This online degree from an accredited U.S. university offers you the chance to tailor your skill set to pursue entrepreneurship from India while getting a global education. Designed by experts in their fields and taught by Indian SNHU faculty members, you will get both a global and Indian perspective on what it takes to succeed in the business world.
Why Study Online From India
Getting your business degree in entrepreneurship means that you can earn a degree from a U.S. accredited university without the costs associated with studying abroad or the logistics of planning a move and getting a visa. SNHU is offering our online programs to students in India to expand access to high-quality higher education.

As a student in the online Bachelor of Business Administration with a specialization in Entrepreneurship course, you will get the same quality of content as on-campus and online U.S. students. SNHU's online programs in India are specifically designed to ensure you can excel in both the domestic and international job markets. Our subjects are led by Indian faculty with experience in the field and apply both relevant data and case studies to give you real-world expertise you can apply immediately.
Transfer Credits, Graduate Faster
If you have completed undergraduate subjects before attending SNHU, you may be eligible to transfer up to 90 equivalent credits toward your 120-credit undergraduate degree. Learn more about this process and contact an advisor to get started.
What You'll Learn
Develop an understanding of management, planning and decision-making in businesses of all sizes.

All aspects of starting a small business: ideation, securing funding, selecting a location, budgeting and credit.

Explore contemporary case studies and simulations to help you understand the factors that contribute to entrepreneurship success.

Build a comprehensive business plan for a new venture individually and as a team.

Move confidently as a small business owner with critical thinking, problem solving, leadership and market research skills.
Professional Opportunities
Entrepreneur
Business consultant
Market researcher
Business analyst
Industry Outlook
With a credential from a U.S. university, you'll stand out to startups looking to hire a professional with an entrepreneurial mind. Or, this program will give you the background and skills needed to turn your big idea into a successful business - in fact, India is an excellent country to begin a startup:
In 2022, the Indian government officially recognized 14,000 new startups1 with institutions such as the Small Industries Development Bank of India supporting emerging businesses.
India is home to the third largest startup ecosystem in the world with an expected year over year growth of 12-15%.1
There are a total of 1.6-1.7 lakh jobs in the startup ecosystem with an estimated 40,000 new roles each year.2
1 The Economic Times, Economic Survey 2022: At least 14,000 new startups recognised in India, up 20 times in five years (Viewed Online on 9 Feb 2023).
2 Startup India, Go to market guide (Viewed Online on 9 Feb 2023).
Why SNHU
100% online with weekly live sessions
Graduate in approximately 4 years
6 starts per year
90 possible transfer credits
Accreditations and Accolades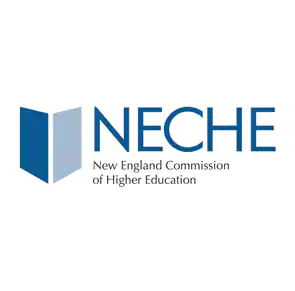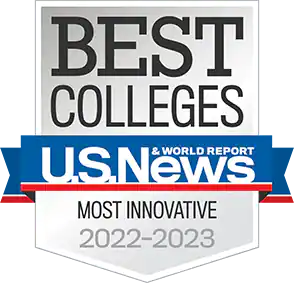 Read more about SNHU's accreditations and awards on the About SNHU page.