Online Business Degree in Industrial Organizational Psychology Overview
Combine your interest in helping others and understanding human behavior with your business-oriented mind with SNHU's online Bachelor of Business Administration with a specialization in Industrial Organizational Psychology. The business core will give you essential skills in finance, critical thinking, leadership and management while the specialization subjects will help you apply these skills to enhance the employee experience within an organization.

With this unique blend of business and psychology subjects, you'll learn how human behavior relates to organizational goals and be able to apply strategies to build an effective workplace. You will graduate equipped with skills to solve problems within a group, the organization or individually and to influence organizational change.

An online business psychology degree from an accredited U.S. university will give you a leg up to start building a career at home in India or abroad. Our curriculum is designed by topic experts and is specialized for the Indian audience, meaning you'll get a great mix of international insight and local knowledge to apply to India. Our expert faculty members all have real-world experience in the field they teach and are eager to help you succeed in an online classroom.
Why Study Online From India
Getting your business psychology degree means that you can earn a degree from a U.S. accredited university without the costs associated with studying abroad or the logistics of planning a move and getting a visa. SNHU is offering our online programs to students in India to expand access to high-quality higher education.

As a student in the online Bachelor of Business Administration with a specialization in Industrial Organizational Psychology course, you will get the same quality of content as on-campus and online U.S. students. SNHU's online programs in India are specifically designed to ensure you can excel in both the domestic and international job markets. Our subjects are led by Indian faculty with experience in the field and apply both relevant data and case studies to give you real-world expertise you can apply immediately.
Transfer Credits, Graduate Faster
If you have completed undergraduate subjects before attending SNHU, you may be eligible to transfer up to 90 equivalent credits toward your 120-credit undergraduate degree. Learn more about this process and contact an advisor to get started.
What You'll Learn
Apply business management approaches that help maximize employee potential while aligning with organizational philosophies and goals

Build collaborative working relationships across diverse teams

Solve problems using interpersonal skills and responsible business practices

Understand and explain the implications of international and societal contexts on business decisions and outcomes

Recommend strategic workplace plans using data.
Professional Opportunities
Human resource manager
Industrial production manager
Training and development specialist
Industry Outlook
With a credential from a U.S. university, you'll stand out to organizations looking to improve their workplace practices and get more out of their employees. Not only is work as an industrial organizational psychologist rewarding, the field has a great outlook for those looking to begin:
Expect a reliable starting salary averaging ₹409,634 annually.1
Endless opportunities for rewarding roles with an only .4% unemployment rate.2
Industrial psychology is ranked as #4 in Best Science Jobs by US News, beating out some of the more well-known jobs in science.2
1Average Industrial-Organizational Psychologist Salary in India, Payscale (Viewed Online on 10 Feb 2023).
2 What is an Industrial Psychologist, US News. (Viewed Online on 10 Feb 2023).
Our Differentiators
100% online with weekly live sessions
Graduate in approximately 4 years
6 starts per year
90 possible transfer credits
Accreditations and Accolades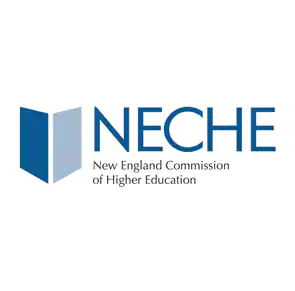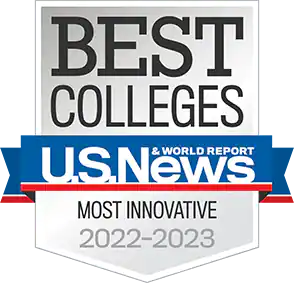 Read more about SNHU's accreditations and awards on the About SNHU page.