Teaching & Education
SNHU's online programs are designed to be practice-oriented and to fit in seamlessly with the life of busy adult learners. Each subject is typically organized on a weekly basis and accompanied by discussion forums, although there are different learning activities in each subject. Activities can include the reading of academic content, academic exercises and specific deliverables, which are generally aimed at producing final projects. Students will often be presented with the opportunity to create a final project within their field of study to help them develop advanced, practical knowledge.

In addition to subject exercises, readings and learning activities, students also have the opportunity to participate in weekly Live Sessions for each subject. These informational virtual sessions allow students to connect with faculty and peers in real time and enhance their learning experience. Each Live Session is different with topics including Q&A sessions about a particular topic, guest speakers, guided debates or discussions or the faculty member presenting supplementary information.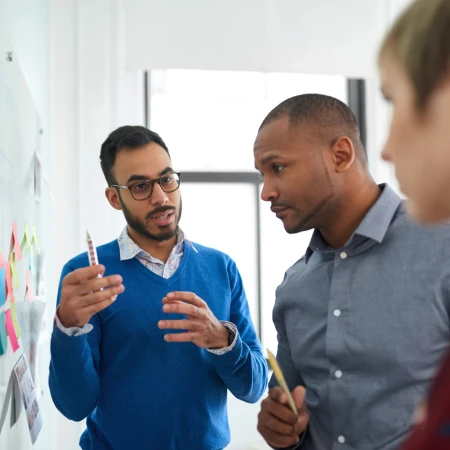 How do we make SNHU programs relevant to Indian learners and professionals?
While SNHU's degrees are globally focused and internationally recognized, we also ensure that the curriculum is relevant to students in India - including with local cultural references, industry awareness and regulatory/governmental knowledge. A group of professional academics, subject matter experts and experienced industry professionals review all program materials to provide local context and highlight specific examples that will be hyper-relevant to students in India. A team of professionals with advanced degrees and credentials also reviews final program materials to ensure that the highest pedagogic standards are being met.

At the end of the program, students can feel confident that they are achieving the same learning outcomes and experiencing the same high level of quality that SNHU intended.
General information about SNHU courses
Undergraduate Courses
All of our undergraduate programs offer a transformative college experience that encourages personal growth and proactive participation. The number of courses required in each area of ​​study will depend on the specific degree selected and the number of approved credits a student has.

All undergraduate students take General Education courses which are core, exploration and integration subjects, students learn to think critically, creatively and collaboratively, providing the differentiator that employers seek.
Postgraduate Courses
SNHU's practice-oriented postgraduate courses are designed and intended for the adult learner. Each course represents a unique learning process for the student, with weekly activities and discussion forums. The activities include designated readings and application exercises, which generally culminate in final projects. Final projects are seen as opportunities to encourage additional and advanced learning for students, and they typically will have career relevance.