Online Master's in Cyber Security Overview
With an increasing reliance on technology and web-based solutions for all aspects of life, businesses and individuals are now more vulnerable than ever to cybercrime. SNHU's Master of Science in Cyber Security prepares students to protect against the increasing cyber security risks, stay current with rapidly changing technologies and understand compliance requirements essential to organizations in any sector. This unique program not only gives you the technical skills to defend against cyber crime, but you will also learn to manage the design, oversight and assessment of security with a special focus on the human element of information security. Our career-focused MS in Cyber Security will focus on the five key areas of information security to ensure you are ready for the workforce:
Information security governance
Information security risk and compliance
Information security program creation and management
Information security incident response and business continuity
Leadership, collaboration and communication
If you have a passion for technology and want to make a real difference in the information age, this program is designed to help you learn to protect the confidentiality, availability and integrity of data while developing organizational risk mitigation strategies. With an online postgraduate degree from a U.S. accredited university, you will be well prepared to begin your career at exciting roles at global organizations protecting their important information.
Why Study Online From India
Getting your Master of Science in Cyber Security means that you can earn a degree from a U.S. accredited university without the costs associated with studying abroad or the logistics of planning a move and getting a visa. SNHU is offering our online programs to students in India to expand access to high-quality higher education.

As a student in the online master's in cyber security course, you will get the same quality of content as on-campus and online U.S. students. SNHU's online programs in India are specifically designed to ensure you can excel in both the domestic and international job markets. Our subjects are led by Indian faculty with experience in the field and apply both relevant data and case studies to give you real-world expertise you can apply immediately.
Transfer Credits, Graduate Faster
If you have completed postgraduate subjects before attending SNHU, you could save time and money by transferring up to 6 equivalent credits toward your 36-credit postgraduate degree. Learn more about this process and contact an advisor to get started.
What You'll Learn
Assess information security policies and strategies for planning, preparing and responding to critical threats in a manner aligned with cyber security standards

Develop risk management plans for conducting risk assessment and managing the identified risk to align with the needs of internal and external parties in addition to vested stakeholders

Develop strategic information security plans and establish policies to guide decision-making, aligned with national and international standards and practices

Use leadership strategies for ethical behavior, tech standards and to lead with emerging trends for advancing strategic goals within multi-functional cyber security teams

Enhance collaboration through using interpersonal communication skills and establishing communication processes to meet the needs of internal and external stakeholders.
Professional Opportunities
Cyber security manager
Information security analyst
Developer
Systems administrators
Industry Outlook
With a master's degree in cyber security from an accredited U.S. institution, employers will be assured that you are a candidate with both the technical and leadership skills needed to lead information security plans within their organizations. Careers in cyber security can bring you to just about any industry, with great prospects for highly-trained professionals with a global perspective on security:
The cyber security professional unemployment rate is currently 0% and is expected to remain so.1
There are expected to be 3.5 million vacancies in cyber security around the world by 2025, and companies are straining to fill these roles with highly qualified candidates.2
There is a huge gender disparity in the cyber security workforce, with only 21% of professionals being women. Companies are looking to diversify their cyber security professionals and attract more women into the field.3
1 Herjavec Group. The 2019/2020 Ofcial Annual Cybersecurity Jobs Report. (Viewed Online at on 08 Set 2022).
2 Times of India. 3.5 million cyber security jobs will open up by 2025 (Viewed Online on 28 Sep 2022).
3 Times of India. Gender gap stark as only 21% of women work in cyber security. (Viewed Online at on 28 Sep 2022).
Why SNHU
100% online with weekly live sessions
Graduate in approximately 2 years
5 starts per year
12 possible transfer credits
Accreditations and Accolades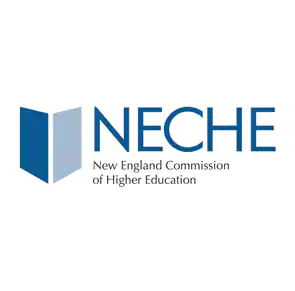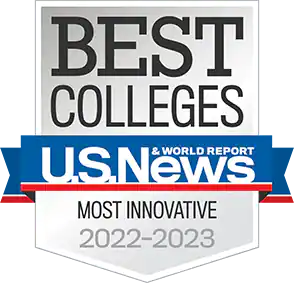 Read more about SNHU's accreditations and awards on the About SNHU page.