Online Bachelor of Science in Data Analytics Overview
Data tells a story and has the power to lead businesses towards greater success. Organizations of all sizes need professionals with the skills to synthesize and communicate the findings of large data sets to help them solve critical business challenges. SNHU's online Bachelor of Science in Data Analytics will enable you to launch your career in this in-demand, fast-growing field.
This 100% online program gives you a foundation in business and information technology, while focusing on the mathematics critical for data mining, simulation and optimization. You will graduate mastering skills used by industry experts, including Python, SQL, Tableau and R, to organize, manipulate, interpret and visualize large data sets. The soft skills you'll gain in communication, storytelling and problem solving set this degree apart, ensuring you'll enter the job market as a skilled data scientist with strong business acumen.
Why Study Online From India
Getting your degree in data analytics online means that you can earn a degree from a U.S. accredited university without the costs associated with studying abroad or the logistics of planning a move and getting a visa. SNHU is offering our online programs to students in India to expand access to high-quality higher education.
As a student in the online Bachelor of Science in Data Analytics course, you will get the same quality of content as on-campus and online U.S. students. SNHU's online programs in India are specifically designed to ensure you can excel in both the domestic and international job markets. Our subjects are led by Indian faculty with experience in the field and apply both relevant data and case studies to give you real-world expertise you can apply immediately.
Transfer Credits, Graduate Faster
If you have completed undergraduate subjects before attending SNHU, you may be eligible to transfer up to 90 equivalent credits toward your 120-credit undergraduate degree. Learn more about this process and contact an advisor to get started.
Program Objetives
Utilize the latest industry tools to gather, analyze and visualize data in a variety of different scenarios.

Respond to business challenges using both quantitative and qualitative methods to analyze data.

Create analysis standards and communicate solutions to challenges and business questions to both technical and non-technical audiences.

Learn how to meet the security requirements of organizations by applying data standards and safety policies.

Work with a team to source, interpret and provide data needed to inform business decisions.
Professional Opportunities
Data analyst
Business analyst
Operations analyst
Management analyst
Industry Outlook
With so many new sources of data, companies who do not have the ability to leverage their data are missing out on opportunities for growth and sustainability. That is why graduates with skills in data science and analytics are seeing increasing job opportunities, impressive salaries and job security for the future. Working with big data gives you the chance to work in just about any industry that interests you with many options for remote and global work.
Data scientists in India could expect an annual salary between ₹25-65 lakh with just 3-5 years of experience and can project higher salaries with more experience.1
The data analytics market is expected to grow at a compounded annual growth rate of 25% from 2021-2030, creating about 11.5 million jobs globally by 2026.2
1 India Today, Career outlook for data scientists in India: Sky-high pay and rising demand (viewed online on 27 April, 2023).
2 ET HR World, 11.5 million data science jobs will be created globally by 2026: Report. (viewed online on 27 April, 2023).
Why SNHU
100% online with weekly live sessions
Graduate in approximately 4 years
6 starts per year
90 possible transfer credits
Accreditations and Accolades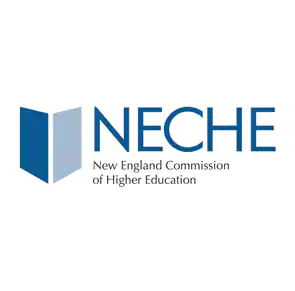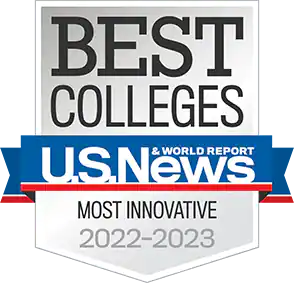 Read more about SNHU's accreditations and awards on the About SNHU page.