Online Degree in Cyber Security Overview
Southern New Hampshire University's 100% online Bachelor of Science in Cyber Security program provides you with the skills needed to protect businesses and organizations from cyber threats in today's data-driven world. Our online bachelor's program focuses on two approaches to help you develop a "security mindset" and begin your career in cyber security:

Systems thinking: You'll gain a deep understanding of how complex systems interact and influence each other.
Adversarial thinking: You'll also develop a holistic view of hacker tactics and how to create effective incident response strategies.
With the mastery of these two methods, you'll be able to make decisions under pressure and apply trusted cyber security techniques to solve problems where people, processes and technology collide.
This 100% online cyber security program's curriculum develops your skills through hands-on learning, collaborating with your peers and learning directly from expert faculty with real-world experience in the field.
SNHU's online BS in Cyber Security ensures you get first-hand experience with online access via our virtual labs to the latest industry tools, including:
Engaging with operating systems such as Windows and Linux.
Simulation tools such as Cisco Packet Tracer, GNS3 and pfSense.
Programming languages such as Python, Java, Linus shells and Microsoft PowerShell.
Security software such as OpenVAS, Snort, Kali Linux and Metasploit.
Why Study Online From India
Getting your degree in cyber security online means that you can earn a degree from a U.S. accredited university without the costs associated with studying abroad or the logistics of planning a move and getting a visa. SNHU is offering our online programs to students in India to expand access to high-quality higher education.

As a student in the online Bachelor of Science in Cyber Security course, you will get the same quality of content as on-campus and online U.S. students. SNHU's online programs in India are specifically designed to ensure you can excel in both the domestic and international job markets. Our subjects are led by Indian faculty with experience in the field and apply both relevant data and case studies to give you real-world expertise you can apply immediately.
Transfer Credits, Graduate Faster
If you have completed undergraduate subjects before attending SNHU, you may be eligible to transfer up to 90 equivalent credits toward your 120-credit undergraduate degree. Learn more about this process and contact an advisor to get started.
What You'll Learn
To design, implement and evaluate a computer-based solution to meet a given set of requirements

To communicate effectively with a range of audiences about technical information

To make informed judgments in computing practice based on legal and ethical principles

To function effectively on teams to establish goals, plan tasks, meet deadlines, manage risk, and produce deliverables

To apply security principles and practices to the environmental, hardware, software and human components of a system

To analyze and evaluate systems with respect to maintaining operations in the presence of risks and threats.
Professional Opportunities
Cyber security analyst
Cyber security manager
Systems administrator
IT security specialist
Industry Outlook
Cyber security experts help organizations adapt to changes in technology, operatemore efficiently and respond to increasingly complex cyber attacks. As cyber data threatsbecome more prevalent and evolve to become smarter, the demand for professionals whocan keep up with the changing challenges is increasing. With all aspects of business andlife moving into the digital space, the need for highly skilled professionals to protect ourdata and information has never been higher.
Cyber security is one of the only industries currently experiencing 0% unemployment rates - meaning graduates with skills get hired.1
It is predicted that 45% of organizations will have experienced attacks on their software supply chains by 2025, three times the percentage as in 2021.2
The demand for information security analysts is due to grow by 33% from 2020 - 2030, much faster than the average eld's growth.3
1 Herjavec Group. The 2019/2020 Official Annual Cybersecurity Jobs Report (Viewed Online on 11 August, 2022).
2 Gartner. 7 Top Trends in Cybersecurity for 2022 (Viewed Online).
3 Bureau of Labor Statistics. Occupational Outlook Handbook, Information Security Analysts (Viewed Online on 11 August 2022).
Why SNHU
100% online with weekly live sessions
Graduate in approximately 4 years
6 starts per year
90 possible transfer credits
Accreditations and Accolades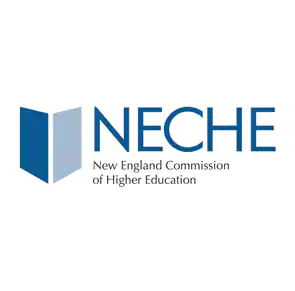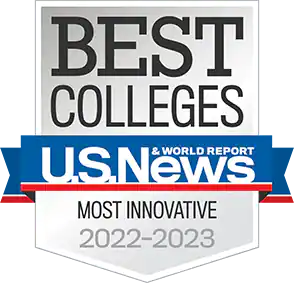 Read more about SNHU's accreditations and awards on the About SNHU page.