Online Master's in Psychology Overview
Deepen your understanding of human behavior and choices with SNHU's online Master of Science (MS) in Psychology program. You will gain the expertise you need to make an impact on the mental health and wellness of a variety of populations in environments such as hospitals, schools and government facilities, in addition to helping improve performance, motivation and well-being within organizations.

This research-focused program will help you break into the psychology field with an understanding of cognitive psychology, social psychology, personality, learning theory, ethics and the real-world applications of psychological research. Working through case studies in combination with instruction, you will graduate from this program prepared to work in a variety of professional settings that require graduates with a formal psychology background.

The MS in Psychology is not a clinical program and does not lead to certification or licensure in the field. However, our curriculum is aligned with industry standards and is ideal for individuals looking to work with non-clinical aspects of psychology, human behavior and choice. This program is also a solid foundation to move forward with doctoral studies if that is your goal.
Why Study Online From India
Getting your Master of Science in Psychology means that you can earn a degree from a U.S. accredited university without the costs associated with studying abroad or the logistics of planning a move and getting a visa. SNHU is offering our online programs to students in India to expand access to high-quality higher education.

As a student in the online master's in psychology course, you will get the same quality of content as on-campus and online U.S. students. SNHU's online programs in India are specifically designed to ensure you can excel in both the domestic and international job markets. Our subjects are led by Indian faculty with experience in the field and apply both relevant data and case studies to give you real-world expertise you can apply immediately.
Transfer Credits, Graduate Faster
If you have completed postgraduate subjects before attending SNHU, you could save time and money by transferring up to 6 equivalent credits toward your 36-credit postgraduate degree. Learn more about this process and contact an advisor to get started.
What You'll Learn
Articulate and advocate for psychology's role in promoting the well-being of individuals, communities and organizations.

Adapt to shifting demands by critically evaluating priority and identifying potential courses of action.

Advance knowledge in the psychology field and the well-being of individuals, communities and organizations through designing, conduction and evaluating research.

Promote agency and psychological well-being through integrating theory and research methods to generate new knowledge of psychology.

Promote agency and psychological well-being through integrating theory and research methods to generate new knowledge of psychology.

Demonstrate ethics in all aspects of psychology to promote the integrity and professional responsibility of the field.
Professional Opportunities
School counseling
Industrial organizational psychologist
Human resource management
Market research
Addiction and social services
Academic research
Industry Outlook
Earning your online psychology master's degree from SNHU demonstrates that you not only have a broad range of expertise in psychology, but that you also deeply understand the latest developments in mental health concepts and research. The psychology field is growing and evolving quickly, and this online master's course offers you the chance to make your mark in an in-demand field:
Applications for psychology programs in India have increased from pre-pandemic levels by 50-60%, meaning professionals see the potential of a well-rounded degree in psychology.1
Industrial organizational psychologists work to build safe and effective workplaces and earn an average of ₹409,634 annually. 2
The average market research manager makes an average of ₹1,179,856 per year.3
1 Institutes notice a 50% increase in enrolments in Psychology courses (Viewed Online at on 16 Feb 2023).
2 Average Industrial-Organizational Psychologist salary in India. Payscale (Viewed Online on 28 Feb 2023).
3 Average Market Research Manager salary in India. Payscale (Viewed Online at on 28 Feb 2023).
Why SNHU
100% online with weekly live sessions
Graduate in approximately 2 years
5 starts per year
12 possible transfer credits
Accreditations and Accolades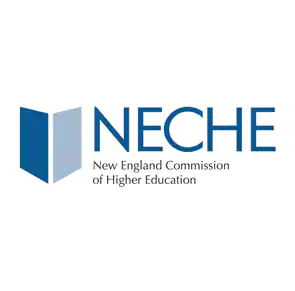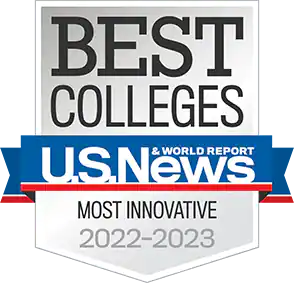 Read more about SNHU's accreditations and awards on the About SNHU page.