Online Degree in Mathematics Overview
Master the fundamental principles of modern mathematics and learn its real-world applications in everyday life with SNHU's online Bachelor of Arts in Mathematics. For those passionate about math, our program will give you an in-depth understanding of the utility of math's applications and amplify the beauty of the discipline. This innovative program helps you develop a comprehensive mathematical skill set and equips you with critical thinking, logical reasoning and analytical skills. Using industry-standard programming languages like Python, Matlab and R, you can tackle complex challenges in business and finance while strengthening your mathematical foundation.

Develop the in-demand skills to join the ranks of the world's most sought-after statisticians, financial analysts with Southern New Hampshire University's Bachelor of Arts in Mathematics. Developed by experts in the field, this flexible program allows you to earn an accredited U.S. degree from the comfort of your home on your preferred schedule and prepares you to stand out in today's competitive job market.
Why Study Online from India
Getting your degree in mathematics online means that you can earn a degree from an accredited U.S. university without the costs associated with studying abroad or the logistics of planning a move and getting a visa. SNHU is offering our online programs to students in India to expand access to affordable, high-quality higher education.

As a student in the online Bachelor of Arts in Mathematics course, you will get the same quality of content as on-campus and online U.S. students. SNHU's online programs in India are specifically designed to ensure you can excel in both the domestic and international job markets. Our subjects are led by Indian faculty with experience in the field and apply both relevant data and case studies to give you real-world expertise you can apply immediately.
Transfer Credits, Graduate Faster
If you have completed undergraduate subjects before attending SNHU, you may be eligible to transfer up to 90 equivalent credits toward your 120-credit undergraduate degree. Learn more about this process and contact an advisor to get started.
What You'll Learn
Explore various facets of mathematics and tackle a wide range of mathematical problems with ease.

Develop a mathematical mindset, analyze problems, identify patterns, draw meaningful conclusions and develop solutions.

Master statistical methods and techniques to analyze complex data sets and gain valuable insights.

Experiment with mathematical modeling techniques and use the latest software tools to bring your models to life.

Apply mathematical concepts to real-world problems and create mathematical proofs as a strong foundation for further research.
Professional Opportunities
Financial analyst
Operations research analyst
Statistician
Management analyst
Industry Outlook
With the growing importance of data-driven decision making, the demand for professionals with mathematical analysis skills is increasing significantly across industries including technology, healthcare, finance, medicine and physics. With an online degree from a U.S. accredited university like SNHU, you can open doors to a career that best suits you.
The national average salary for a mathematician is ₹9,30,507 in India.1
The overall employment of mathematicians and statisticians is estimated to grow 31 % from 2021 to 2031 creating 4,100 openings each year over the decade.2
Why SNHU
100% online with weekly live sessions
Graduate in approximately 4 years
6 starts per year
90 possible transfer credits
Accreditations and Accolades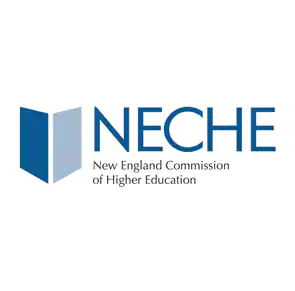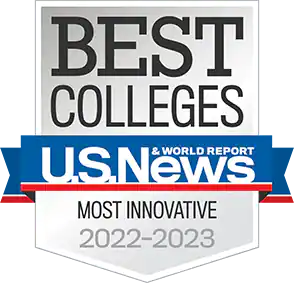 Read more about SNHU's accreditations and awards on the About SNHU page.