Online Master's in Digital Marketing Overview
Our online master's in marketing gives you a foundation in all fields of marketing theory and practice, while the specialization in digital marketing drills into today's most in-demand marketing tools and techniques. As all parts of our world become increasingly digital, knowing how to place a product or service strategically in the online marketplace is key to success.

SNHU's online Master of Science in Marketing with a specialization in Digital Marketing focuses on the newest digital marketing tools and how this type of marketing helps modern companies. The specialization will cover the three main channels for digital marketing: paid, organic and referrals. You will learn how to implement all three of these marketing tactics, use data to inform decisions and manage the valuable insights from the data to create impactful digital media strategies.

Your subjects will take you through all of today's most important marketing strategies, including branding, storytelling, search engine optimization, mobile marketing, gamification and multichannel integration. This unique curriculum, developed by experts in the field and specialized for the Indian student, will ensure you graduate as a confident marketer who is capable of working in a variety of professional settings.
Why Study Online From India
Getting your Master of Science in Marketing with a specialization in Digital Marketing means that you can earn a degree from a U.S. accredited university without the costs associated with studying abroad or the logistics of planning a move and getting a visa. SNHU is offering our online programs to students in India to expand access to high-quality higher education.

As a student in the online master's in digital marketing course, you will get the same quality of content as on-campus and online U.S. students. SNHU's online programs in India are specifically designed to ensure you can excel in both the domestic and international job markets. Our subjects are led by Indian faculty with experience in the field and apply both relevant data and case studies to give you real-world expertise you can apply immediately.
Transfer Credits, Graduate Faster
If you have completed postgraduate subjects before attending SNHU, you could save time and money by transferring up to 6 equivalent credits toward your 36-credit postgraduate degree. Learn more about this process and contact an advisor to get started.
What You'll Learn
Use digital and social media activity and data to inform decision-making.

Analyze and interpret data to align marketing plans to strategic goals.

Maximize opportunities through the use of marketing theory and practices.

Gather information through diverse media to inform and persuade stakeholders.

Develop international marketing strategies.

Ensure marketing practices comply with regulatory standards and ethical practices.

Manage a brand to ensure the creation, capture and delivery of value.
Professional Opportunities
Advertising manager
Marketing director
Social media marketing specialist
Digital marketing manager
Industry Outlook
Earning your online digital marketing master's degree from SNHU will demonstrate not only that you have the latest digital skills and can thrive in digital spaces, but also that you will approach marketing with a global perspective. Digital marketing is the way of the future, and the job prospects show you will be in for an exciting career:
As of January 2022, India's rapidly increasing internet usage reached 658 million users - meaning that more and more customers are easily reached online.1
The average base pay of a Director of Digital Marketing in India is ₹25L per annum.2
1 DIgital Marketing: A growing career prospect. Times of India (Viewed Online on 24 Feb 2023).
2 Director, Digital Marketing Salaries in Republic of India in 2021- Glassdoor (Viewed Online on 24 Feb 2023).
Why SNHU
100% online with weekly live sessions
Graduate in approximately 2 years
5 starts per year
12 possible transfer credits
Accreditations and Accolades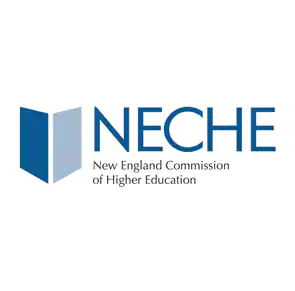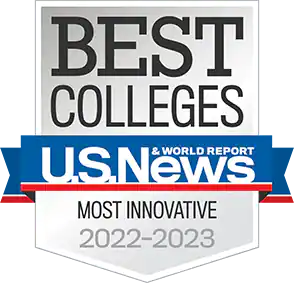 Read more about SNHU's accreditations and awards on the About SNHU page.