7 qualities that make you an entrepreneur. Learn what it takes to lead a business and how you can get there
Monday, January 24, 2022
---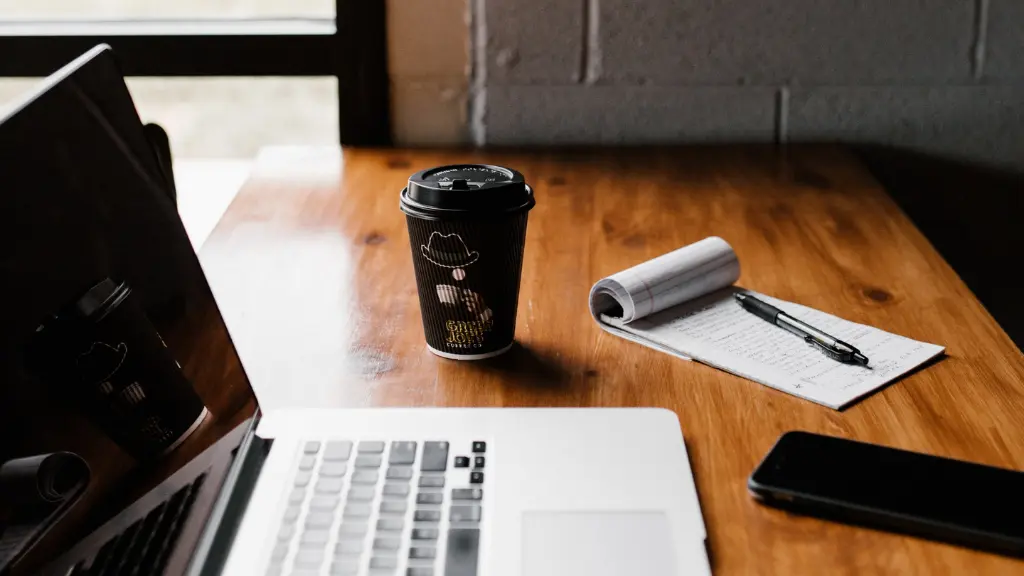 ---
Southern New Hampshire University's online MBA program combines theory and practice to get you on the road to your entrepreneurial future. Enroll today!

Since the pandemic, more people left traditional employment and worked on turning their business dreams into reality. As an entrepreneur, you can use your creativity to become self-reliant and work on projects you are passionate about.
But what does it take to be a successful entrepreneur? Can a degree help you succeed as an entrepreneur? - Yes, there are various qualities that every entrepreneur must have and an advanced degree can help give you the right skills to help your business succeed.
According to reports, more than half of entrepreneurs believe that starting their own business is a good career move. (Source) With the right skills, an entrepreneurial mindset and motivation, success is very possible.
But what do these individuals have that the average person does not? What drives them to quit their 9 to 5 jobs to create something of their own? It takes more than you think to leave your mark on the world - we'll share 7 qualities of a successful entrepreneur that anyone can possess.
Are you ready? Let us dig in.
Creative Thinking
Being a successful entrepreneur requires forethought, creativity and the ability to withstand challenges. Creating a business from scratch is all about creativity. Entrepreneurs have to find solutions to many problems and implement them into reality.
Passion
Passion motivates entrepreneurs. Their endeavors and vision resonate best with others when they come from a place of true belief in the product or service. True dedication enables business owners to pursue their dreams with zeal.
Entrepreneurs need to be able to keep track of trends and develop new ideas to lead trends in the future. Without passion, it can be hard to stay on top of the constantly changing business landscape.
Management Skills
An entrepreneur must have strong management and multi-tasking abilities. As the company expands, the cost and demand for resources also grow. The ability to balance growing costs with growing opportunities is key to ensuring a profitable business. Entrepreneurs should be able to manage and build up their employees while building their businesses.
Flexibility and adaptability
In the world of entrepreneurship, flexibility and adaptability is the key. Due to the ever-changing business environment, flexibility is vital for entrepreneurs - it helps you meet goals related to costs, services, production processes, policies and systems. You also need to keep a pulse on what is happening in your industry and adopt it accordingly.
Strong Analytical Ability
As an entrepreneur, you have to make business decisions based on reason and logic. Thus, you should hone your analytical skills as a successful entrepreneur. Your skills will help you solve problems and make decisions quickly, while putting personal bias aside.
Perseverance
Perseverance is a fundamental and essential quality of a successful entrepreneur. Even the best entrepreneurs face failures and obstacles. But with perseverance, you can get back up and keep moving toward your goals. When you feel passionate about a project and have the right skills to execute it, perseverance comes easily.
Self-discipline
"Motivation keeps you going, but discipline keeps you growing." - John C. Maxwell, American Author
Becoming a successful entrepreneur is not an easy feat. It requires the ability to work hard toward a common and achievable goal. As an entrepreneur, you must have an intense work ethic and complete self-discipline. You will need high motivation to complete tasks regardless of your success or failures.
How can I become an entrepreneur?
These seven characteristics will assist you in becoming a successful entrepreneur. Building these soft skills will help you and your company grow every day, but a business-savvy entrepreneur requires technical skills as well.
An entrepreneur should be well versed in business management and the technical skills that can lead to profit. To name a few:
Organizational strategy

Optimizing brands

Strategic opportunity management
Southern New Hampshire University's entrepreneurship degrees cover all the concepts you need to qualify as an entrepreneur. Our BS and MBA degrees in entrepreneurship develop and sharpen your skill-sets.
We offer a 100% online BS and MBA in Entrepreneurship. Additionally, the ACBSP & NECHE accreditation recognizes our university globally.
Our curriculum consists of real-world case studies, learning activities and network opportunities. It fosters a well-rounded learning experience with a focus on improving entrepreneurial skills. Our online bachelor's and master's degrees also teach you to apply critical thinking skills to innovative ideas and strategies.
Enroll in our next semester, starting January 2022. Our programs are affordable, and you can opt for a flexible payment plan to help you pay for your degree.
Feel free to contact us for detailed information about our online programs at students@in.snhu.edu. You can also WhatsApp us at +1 352-717-0812 or give us a call at +91 892 970 0399.