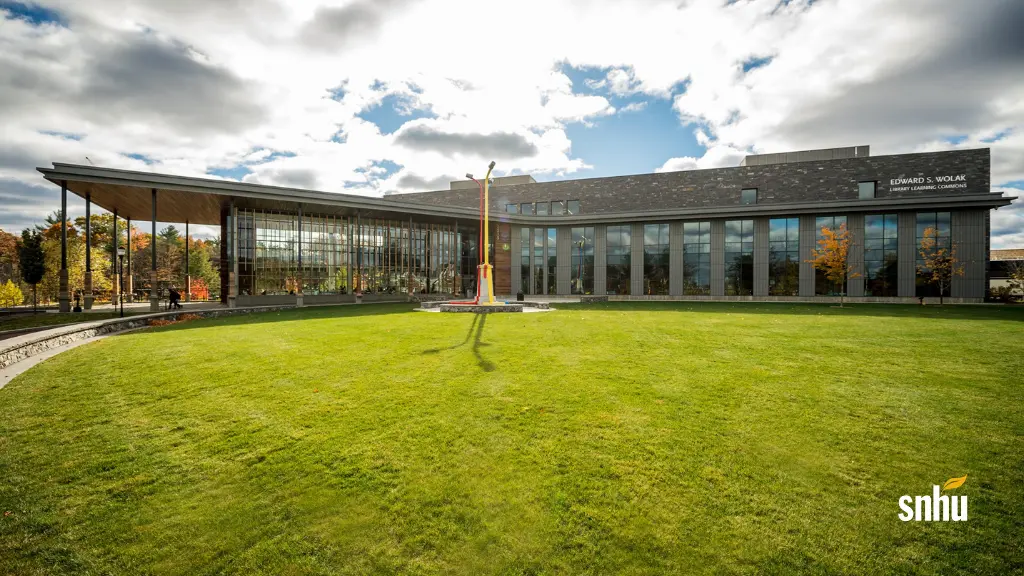 ---
Challenge yourself with a degree from SNHU in finance. Earn the knowledge you need to begin or advance your career today.

Why pursue a career in finance?
According to reports, the global financial services market can reach $28.5 trillion by 2025, growing at a CAGR of 6%. (Source) As the finance industry grows, there are more job opportunities than ever before. Finance professionals are needed in every area of the business, government and nonprofit worlds. This demand translates into higher paychecks and stable financial futures.
Is it easy to pursue a career in finance?
Given the range of opportunities, a lucrative career in finance has become more attractive. From investment analysts to financial managers, this sector houses a diverse group of professionals. To narrow down your options and learn how to pursue a rewarding career in finance, you must first gain the skills you need to get where you want to go.
The competitive world of finance has always been challenging to break into. If you're interested in a career in finance, you should earn a degree to show strong maths, statistics and analytical skills. Moreover, you'll need to demonstrate strong business acumen and management skills.
As a result, pursuing an advanced degree in the field will help you get a lucrative position in the finance industry.
What should you look for in a finance degree program?
As an aspirant, you must make sure that a master's in finance is right for you. You should find a program that develops you as a professional and prepares you to meet the demands of employment.
A finance degree covers a mix of technical and theoretical knowledge. It helps you learn the fundamental skills required to secure a career in finance such as economics, maths, IT and statistics. They are essential to understanding the big picture of finance and the smaller parts of the industry that make it work.
Even though finance degrees are available at almost any institution, it's often difficult for people who are strapped for time, resources or mobility, but who also want a high quality education.
Online learning provides the means to pursue a quality higher education without having to leave your home - saving you money and time
Get a Masters of Science in Finance from SNHU, 100% Online.
Southern New Hampshire University offers a 100% online Masters of Science in Finance. We are committed to providing access to top-quality education for students globally. An extensive curriculum and guidance from experienced professors give our students a wide-reaching understanding of the business world today with specific skills required of finance professionals
SNHU is an ACBSP & NECHE accredited university. We offer online programs that are flexible and affordable.
Apply today for an online program of your choice. Feel free to contact us for detailed information about our online programs at students@in.snhu.edu. You can also WhatsApp us at +1 352-717-0812 or give us a call at +91 892 970 0399.