7 reasons that can convince you to take an online program over an on-campus degree.
Friday, February 18, 2022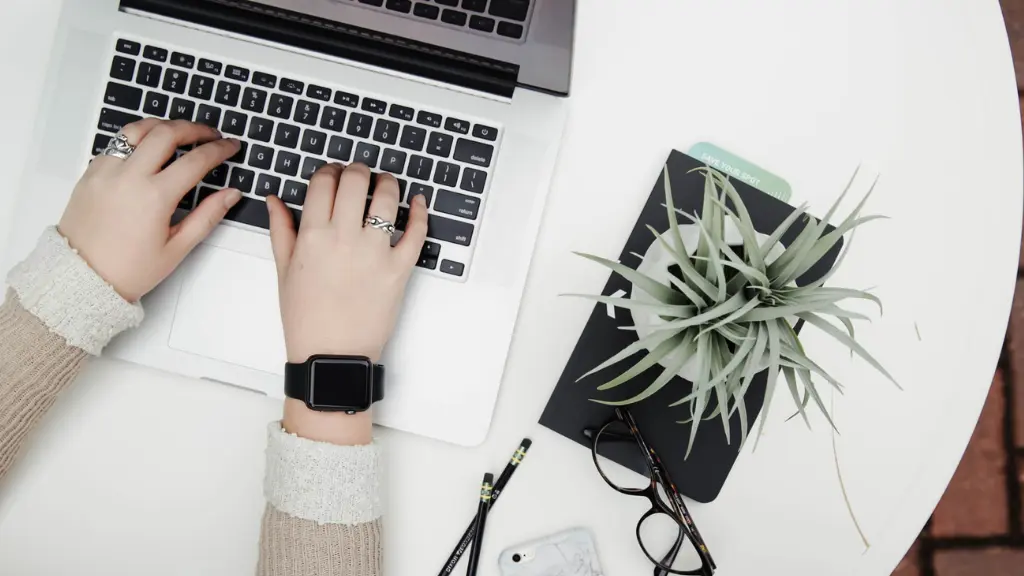 At SNHU, you can earn the same degrees as if you were attending classes on campus. Take advantage of our experienced professors, well-respected online programs, many financial aid options and the ability to provide education that fits your life.

Should I take online courses or go to college? It is one of the most common questions we hear from people who want to further their education. Today, students are opting for an online degree because it allows them to maximize their time and money. While some prefer taking on-campus courses for flexibility, others see the value in learning at their own pace. Still, some wonder whether an online degree is worth it or not.
According to a study, student enrollment in 100% online programs increased from 3.5 million to 5.8 million in the 12-month enrollment data. The data shows an increase from 17.6 percent of all students to 22.7 percent enrolled for online education.
The debate on the mode of education has been ongoing for a while now. Since many online programs have come into existence, on-campus learning is seeing a worthy opponent for the first time. The choice to opt for an on-campus versus online education differs for each individual. Your needs and limitations help you decide the best option for you.
If you are considering pursuing an online education, here are seven benefits to help you make your decisions:-
Online Programs offer flexibility -
The unbeatable quality of an online program is its flexibility. With the study material available 24/7, you can attend classes round the clock. This allows you to accommodate your studies in their busy schedules. Moreover, fitting school into your schedule lets you work at your own pace and strike the right balance for you. Traditional and on-campus studies offer a rigid structure in comparison to an online program.
Tuition for online programs is affordable -
Online education is far more affordable than a traditional degree. On average, an on-campus degree can cost you ten times the cost of your online degree. Furthermore, you have to incur expenses like lodging and conveyance to complete your college education. You can also resume work full-time while taking online classes. It means you may require less financial aid or loans and will have less debt when you graduate.
Online programs save you time -
An online degree is also time-efficient. The flexibility allows you to balance your life. While the study material is available 24/7, it helps you finish your program before its deadline. You can also speed up your learning process due to the absence of a rigid classroom setting.
Online programs are accessible from anywhere -
You can attend classes from anywhere at your convenience. Higher education is a viable option for people all over the world with online learning. You can pursue an international degree from accredited universities from the comfort of one's home.
Online education facilitates self-study -
Online programs offer many benefits. But, the most valuable thing is the growth alongside your educational development. You learn to manage your time, multitask and learn self-discipline. It is important to remember that an online degree is as demanding as a traditional degree.
It requires you to finish multiple assignments while adhering to deadlines. Making an efficient, personalized, and optimized daily schedule is the best way of achieving your goals.
Online programs help you develop technical skills -
Your online degree will also translate to strong technical skills. Working and communicating online exposes you to a plethora of software and tools. Online degrees allow you to gain expertise in a variety of areas. These are helpful for your career advancement because they prove your expertise in managing work online.
Online education provides global exposure -
An online education accounts for culturally rich exposure as well. It allows individuals from remote parts of the world to form virtual communities. This exposure helps transform a student into a culturally literate individual.
Why should you pursue an online degree from Southern New Hampshire University?
If you debate whether an online graduate degree is right for you, you should know its advantages. Online programs are helpful to all students. They are even better suited for students who are juggling work, family, and education. Earning an online degree can help you advance in your career and demonstrate skills to prospective employers.
SNHU is an internationally recognized, accredited university that offers numerous 100% online degree programs globally. Our online programs are flexible and are affordable.
Apply today for an online program of your choice. Feel free to contact us for detailed information about our online programs at students@in.snhu.edu. You can also WhatsApp us at +1 603 507 6516 or give us a call at +91 892 970 0399.