What is Accreditation in the U.S. & Why Does It Matter?
Thursday, February 9, 2023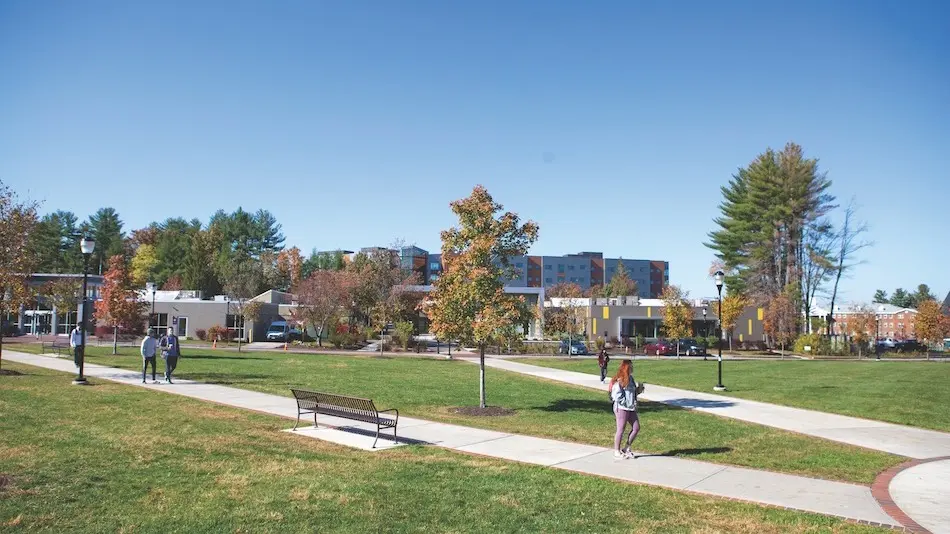 Choosing the right university or college can be complex. You want the best possible education, but how can you be sure that you're choosing a legitimate, high quality university? Accreditation is one key factor to consider as you evaluate which university is right for you.
Read on to learn more about what accreditation in the U.S. means, why it matters that your university or college is accredited, and how to confirm that they actually are.

What does accreditation mean in the U.S.?
Accreditation is a rigorous evaluation process an institution voluntarily undergoes to show that they meet certain standards for academic quality. Accreditation is awarded by independent accrediting agencies who are recognized by the U.S. government and can be awarded regardless of whether an institution offers online, campus, or hybrid courses.
There are two types of accreditation an institution can have: national accreditation and regional accreditation.
National accreditation: National accreditation is usually awarded to vocational colleges, trade schools, and for-profit institutions.
Regional accreditation: Regional accreditation is typically awarded to public (state-owned) and private nonprofit institutions. This level of accreditation is generally regarded as the most prestigious level of accreditation because the quality standards and admissions criteria are seen as more rigorous. SNHU is regionally accredited, so that is what we will focus on in the rest of this article.
There is also a third level of accreditation - programmatic, or "specialized" - which relates to specific programs within an institution. This is awarded by discipline-specific accrediting agencies to demonstrate that an institution offers a quality program meeting the standards of that specific discipline at a national level. One example of programmatic accreditation is SNHU's business courses being accredited by the American Council for Business Schools and Programs (ACBSP).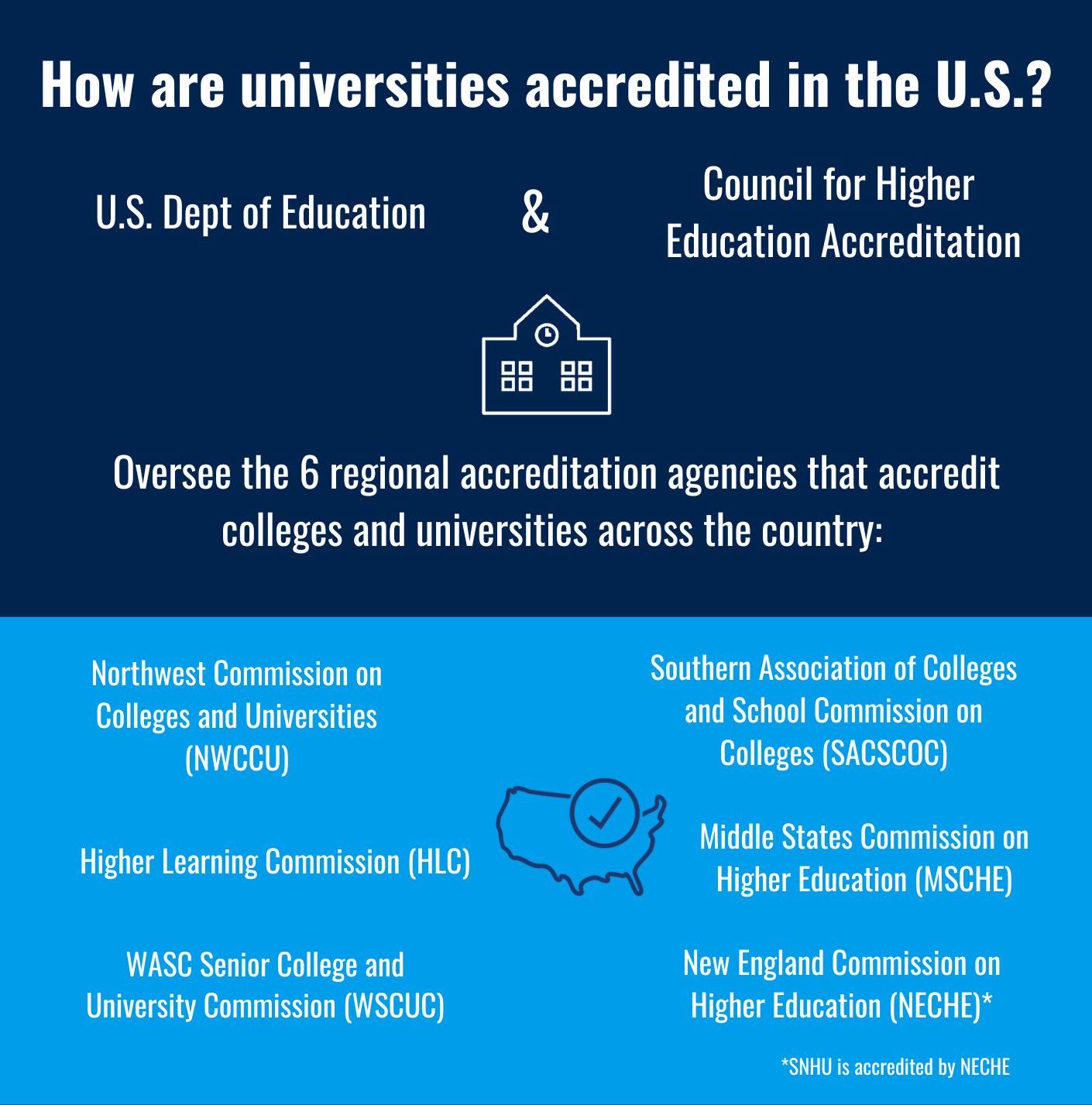 How does a university get accredited in the U.S.?
There are six agencies that can award regional accreditation, and they are all recognized and overseen by two government agencies, the U.S. Department of Education (USDOE) and the nonprofit Council for Higher Education Accreditation (CHEA).
The six accrediting bodies primarily work with universities and colleges based in specific regions of the U.S. as follows:
New England Commission of Higher Education (NECHE)

: Connecticut, Maine, Massachusetts, New Hampshire, Rhode Island, and Vermont

Higher Learning Commission (HLC)

: Arizona, Arkansas, Colorado, Illinois, Indiana, Iowa, Kansas, Michigan, Minnesota, Missouri, Nebraska, New Mexico, North Dakota, Ohio, Oklahoma, South Dakota, West Virginia, Wisconsin, Wyoming

Middle States Commission on Higher Education (MSCHE)

: Delaware, the District of Columbia, Maryland, New Jersey, New York, Pennsylvania, Puerto Rico, the Virgin Islands

Northwest Commission on College and Universities (NWCCU)

: Alaska, Idaho, Montana, Nevada, Oregon, Utah, and Washington

Southern Association of College and Schools Commission on Colleges (SACSCOC)

: Alabama, Florida, Georgia, Kentucky, Louisiana, Mississippi, North Carolina, South Carolina, Tennessee, Texas, Virginia

Western Association of Schools and Colleges (WASC)

: California, Hawaii, and related territories
SNHU is regionally accredited by NECHE.
What is the benefit to me that SNHU is accredited?
For U.S. students, accreditation is critical because students must attend an institution that is accredited in order for students to receive student financial aid from the U.S. Department of Education. As an online student residing outside of the U.S., accreditation is critical for the following reasons:
Quality & oversight:

Accreditation status demonstrates that your chosen institution meets high standards for academic quality and student experience. Accreditation can be re-evaluated and revoked if an institution fails to meet the standards of their accrediting body.

Credit transfer:

If you choose to transfer to another U.S. institution, it is much easier to transfer your academic credits from one regionally accredited institution to another.

Employment:

During the selection process, employers often conduct background checks and look into your credentials. A degree from a U.S. accredited institution, especially a regionally accredited one, is generally regarded as more reputable and prestigious. It signals to prospective employers that you have earned a quality education.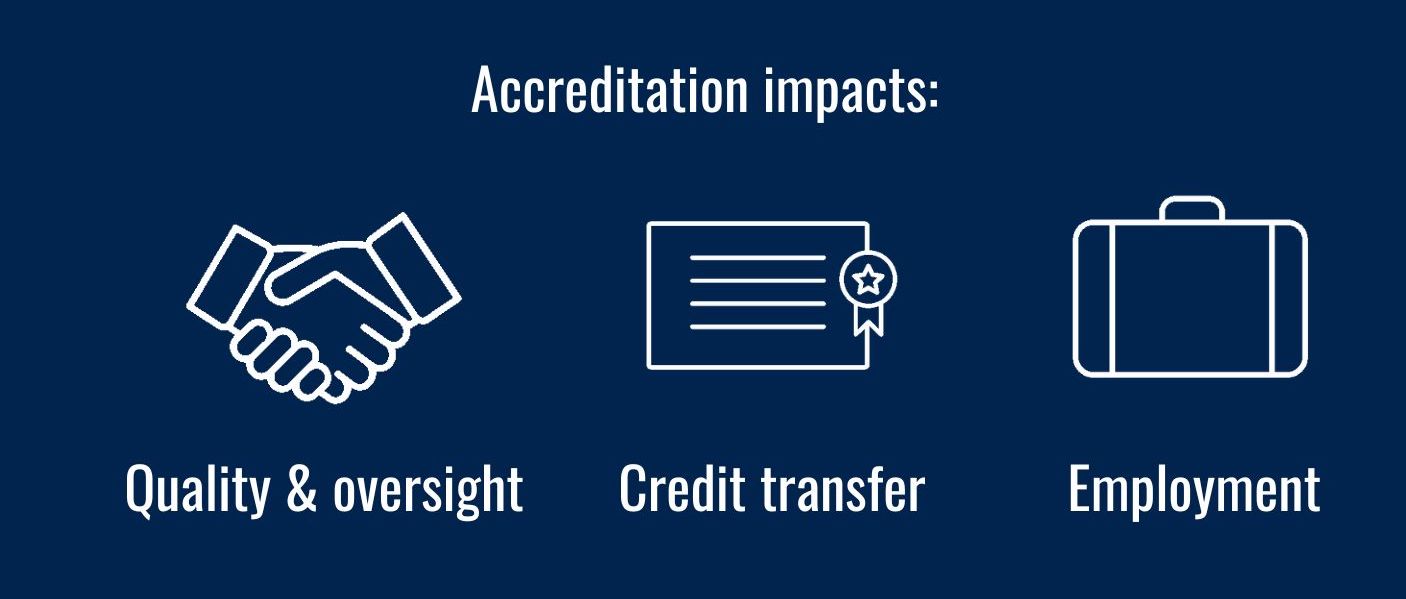 How can I check if my institution is accredited?
Earn a regionally accredited U.S. degree online from SNHU
Because SNHU is regionally accredited by NECHE, you can rest easy knowing that a SNHU online degree meets all of the high standards for quality education and student experience required.
Contact us on WhatsApp
to learn more or
start your application today
.