Online Business Degree in Healthcare Administration Overview
To build a successful career in business, you need to start with a solid foundation. As one of Southern New Hampshire University's most popular programs, the online Business Administration program focuses on developing these fundamental skills to help students become successful entrepreneurial thinkers and decision-makers.

Our Bachelor of Science in Business Administration with a specialization in Healthcare Administration equips you with a well-rounded skill set to begin a rewarding career in one of the fastest-growing industries. Healthcare is booming, and if you have a mind for business and a passion for helping others, a Bachelor of Business Administration in Healthcare Administration is a great choice for an exciting career.

This specialization helps students build a foundation in business with an added focus in healthcare. Our specialized curriculum covers topics such as healthcare delivery systems, reimbursement, ethics, quality management and research and evaluation methods.

Graduates will be prepared to work within settings such as hospitals, government healthcare agencies, consulting firms, care facilities and pharmaceutical companies.
Why Study Online From India
Getting your business degree in healthcare administration means that you can earn a degree from a U.S. accredited university without the costs associated with studying abroad or the logistics of planning a move and getting a visa. SNHU is offering our online programs to students in India to expand access to high-quality higher education.

As a student in the online Bachelor of Business Administration with a specialization in Healthcare Administration course, you will get the same quality of content as on-campus and online U.S. students. SNHU's online programs in India are specifically designed to ensure you can excel in both the domestic and international job markets. Our subjects are led by Indian faculty with experience in the field and apply both relevant data and case studies to give you real-world expertise you can apply immediately.
Transfer Credits, Graduate Faster
If you have completed undergraduate subjects before attending SNHU, you may be eligible to transfer up to 90 equivalent credits toward your 120-credit undergraduate degree. Learn more about this process and contact an advisor to get started.
What You'll Learn
Healthcare Economics: Learn the standard economic principles needed for healthcare decision-making, including a framework for understanding government policies, legislation, pricing, profitability and risk issues.

Healthcare Delivery Systems: Explore the interrelation of cultural, economic, political and social aspects of healthcare delivery on local, state and federal levels.

Healthcare Reimbursement: This subject helps you understand some of the major issues facing the industry and the effect of public policy and the business environment on a healthcare organization.

Ethical and Legal Considerations of Healthcare: Examine concepts and pricing of healthcare policy, legal control, ethical conduct, regulatory environments and the healthcare in multicultural and diverse socio economic settings.

Healthcare Quality Management: You will learn how to improve healthcare, such as analyzing wait times, measuring productivity, streamlining processes, tracking outcomes and performance metrics.
Professional Opportunities
Community health manager
Health policy analyst
Health promotion specialist
Health services manager
Medical services administrator
Industry Outlook
With a credential from a U.S. university, you'll stand out to companies eager to hire healthcare administration professionals with a solid background in business. Healthcare is an exciting and growing field for professionals with the right training:
Healthcare managers in India make an average of ₹5,92,651 per year.1
There is expected to be a 28% growth in employment in the medical and health service management field through 2030, ensuring plenty of opportunity for those with the skills.2
1 Healthcare manager salary in India, IndeedMarkets and Markets (Viewed Online on 2 Nov, 2022).
2 Medical and Health Service Managers, Bureau of Labor Statistics Occupational Outlook Handbook. (Viewed Online on 2 Nov 2022).
Our Differentiators
100% online with weekly live sessions
Graduate in approximately 4 years
6 starts per year
90 possible transfer credits
Accreditations and Accolades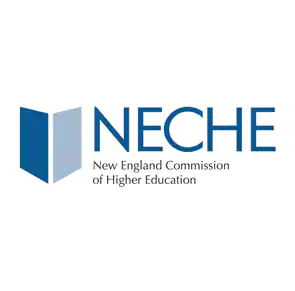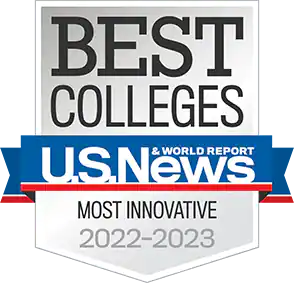 Read more about SNHU's accreditations and awards on the About SNHU page.