Online Communications Degree in New Media Overview
SNHU's online Bachelor of Arts in Communications provides an overview of all fields of communication within organizations, while the specialization in New Media will focus on the implementation of new communication tools and channels, such as social networks, email and search engines.

Today's most successful communication strategies begin with writing and producing content for new media platforms, such as social media and online articles. The new media specialization curriculum will ensure you master today's communication mediums and are well-prepared to use new media within larger communication campaigns.

With the level of detail typically only found at the master's level, SNHU's Bachelor of Arts in Communications with a specialization in New Media will dive deep into subject areas including new media technology, social media research and marketing, interpersonal development and content production for new media platforms. The communication core will give you a great foundation in many areas of the field, including business communication, graphic design and public relations.

Getting your communications degree online from a U.S. accredited university means you'll learn from a curriculum developed in accordance with the rigorous standards required of SNHU, while getting a great Indian perspective from your expert faculty members.
Why Study Online From India
Getting your communications degree in new media means that you can earn a degree from a U.S. accredited university without the costs associated with studying abroad or the logistics of planning a move and getting a visa. SNHU is offering our online programs to students in India to expand access to high-quality higher education.

As a student in the online Bachelor of Arts in Communications with a specialization in New Media course, you will get the same quality of content as on-campus and online U.S. students. SNHU's online programs in India are specifically designed to ensure you can excel in both the domestic and international job markets. Our subjects are led by Indian faculty with experience in the field and apply both relevant data and case studies to give you real-world expertise you can apply immediately.
Transfer Credits, Graduate Faster
If you have completed undergraduate subjects before attending SNHU, you may be eligible to transfer up to 90 equivalent credits toward your 120-credit undergraduate degree. Learn more about this process and contact an advisor to get started.
What You'll Learn
Utilize the appropriate use of new media technologies to develop dynamic content and marketing messages for a variety of contemporary audiences.

Design, develop and deliver professional quality oral, written, and visual communications that are coherent, technically sound and appropriately adapted to specific audiences and contexts.

Critically analyze and recommend strategies for addressing the impact of various physical, cognitive, cultural and social factors that shape communication.

Evaluate, select and effectively apply various tools and technology to the design, development and dissemination of communication messages.

Evaluate and respond to complex problems associated with the design, development and delivery of communication messages through critical and creative thinking and collaboration with an interdisciplinary team of specialists and stakeholders.
Professional Opportunities
Social media specialist
Copywriter
Communications manager
Social media analyst
Industry Outlook
An online communications degree from a U.S. university will set you apart for employers looking to hire professionals with the latest skills and creative minds. Jobs in new media and communications are growing everyday, and graduates of this program can expect exciting job prospects:
Social media marketing positions are among CNN Money's top 100 careers for big growth, with a 9% increase over a ten year period.1
Jobs in media and communication are expected to grow 14% between 2020 and 2030, faster than the average for all occupations.2
According to LinkedIn, jobs in digital marketing were some of the fastest growing in the UK last year, with a 52% rise in demand.3
1 CNN Money. Best jobs in America.(Viewed Online on 11 August 202).
2 Bureau of Labor Statistics. Occupational Outlook Handbook - Media and Communication Occupations. (Viewed Online on 11 August 2022.)
3 LinkedIn. Jobs on the Rise - United Kingdom. (Viewed Online on 11 August 2022.)
Our Differentiators
100% online with weekly live sessions
Graduate in approximately 4 years
6 starts per year
90 possible transfer credits
Accreditations and Accolades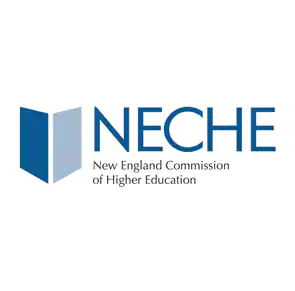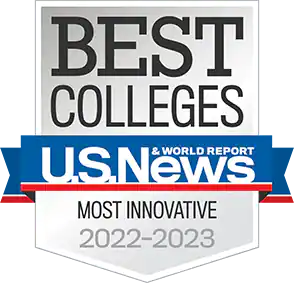 Read more about SNHU's accreditations and awards on the About SNHU page.