Are you a Tech Prodigy? These are 3 ways to start a career in IT Management
Monday, November 22, 2021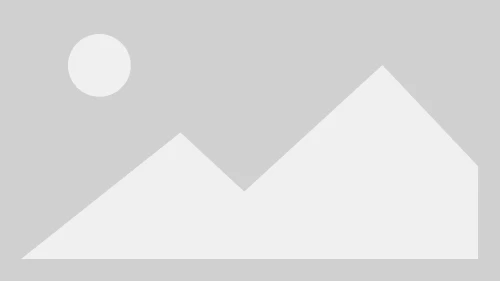 Discover the most rewarding opportunity in IT with an accelerated degree that's designed for tech professionals.

The Digital Era - A world of opportunity
Employment in the IT (Information Technology) industry may grow 13% from 2020 to 2030. That is faster than the average for all occupations. (Source: BLS)

The IT industry demands a specialized skill-set you can only get with a high-quality education.
Excelling in the information age is not for the unmotivated. Every company and workplace now needs professionals who can help them make the most of today's technology to reach their goals.
But, if you want to start an IT Management Career, where do you start? Here are the three steps for breaking into the technology sector:

1. Online Learning
Learning through online courses is a perfect way to find new directions and goals. The world is now connected through the internet, empowering people to learn anything at their own time and pace. It's also affordable compared to traditional classroom training and lectures.
2. Practical Experience
In-depth understanding and practical experience are vital to your success. Receiving training is beneficial since you can tailor it to the needs of the business. However, you want to ensure that the training you receive incorporates practical learning exercises.

At SNHU, our MBA in IT Management program incorporates real-world scenarios and assignments that prepare students for employment. While reading and exams can reinforce topics, the real way to excel in IT is to enter the job market with ample experience.
3. Institutional Learning
Pursuing a degree is the most efficient way of building a career in the technology sector. According to the American Institute for Economic Research, college graduates between the ages of 25 and 32 earn $17,000 more per year than those with a high-school diploma. Efficient schedules and expert guidance from experienced professors make institutional learning suitable for most students.

Southern New Hampshire University has created an MBA in IT Management program that encapsulates the benefits of all three methods. We offer a unique blend of formal education where you can study with flexibility and be self-paced. We also take the opportunity to expose you to our worldwide community.
Why should you pursue an online degree from Southern New Hampshire University?
The comprehensive MBA in IT Management meets all 21st-century industry needs. The program is 100% online and provides a well-rounded education for an enriching career.

There are a variety of options available for you to scale your career in IT management and pursuing an online degree offers the most efficient way to excel. Gain expertise and acquire the technical skills to kick-start your career. Apply today for an MBA in IT Management from Southern New Hampshire University.

Feel free to contact us for detailed information about our online programs at students@in.snhu.edu. You can also WhatsApp us at +1 603 507 6516 or give us a call at +918929700399.