Online Degree in Information Technology Overview
With SNHU's online Bachelor of Science in Information Technology, you'll get expert guidance on building your technical skills and strengthening your business acumen. Our unique program combines computing skills with the essential business abilities needed to be a well-rounded IT professional. Join this exciting program to apply your passion for technology to business operations in just about any industry.

The information technology curriculum will take you from a tech novice exploring the fundamentals of IT to an expert, with the program culminating in advanced subjects in system design and implementation. You will learn about systems, data management strategies and computing management strategies to support organizations of all sizes. Our subjects ensure you are well-prepared to recommend effective system design, solutions to maintenance, collaborate with stakeholders, communicate professionally and to proactively identify problems and offer solutions. SNHU's faculty have real-world experience in the field and will ensure you graduate with the key skills needed to lead IT efforts in any business.
Why Study Online From India
Getting your degree in information technology online means that you can earn a degree from an accredited U.S. university without the costs associated with studying abroad or the logistics of planning a move and getting a visa. SNHU is offering online programs to students in India to expand access to affordable, high-quality higher education.

As a student in the online Bachelor of Science in Information Technology course, you will get the same quality of content as on-campus and U.S. students. SNHU's online programs in India are specifically designed to ensure you can excel in both the domestic and international job markets. Our subjects are led by Indian faculty with experience in the field and apply both relevant data and case studies to give you real-world expertise you can apply immediately.
Transfer Credits, Graduate Faster
If you have completed undergraduate subjects before attending SNHU, you may be eligible to transfer up to 90 equivalent credits toward your 120-credit undergraduate degree. Learn more about this process and contact an advisor to get started.
What You'll Learn
Analyze and resolve complex computing challenges including managing databases or implementing network solutions.

Communicate effectively in a variety of professional settings and work on teams of varying disciplines.

Plan, execute and manage IT projects with confidence while identifying and mitigating risks.

Uphold professional responsibilities and make informed decisions based on ethical and legal principles.

Identify user needs and take them into account during the creation and administration of computing systems.
Professional Opportunities
Cyber security analyst
Computer systems analyst
Information security analyst
IT project manager
Industry Outlook
The increasing use of technology in all industries and the rise of new technologies such as artificial intelligence, blockchain, and the internet of things are driving growth in employment for IT professionals. With the unique blend of business and IT skills gained in SNHU's Bachelor of Science in Information Technology, you'll have the skills to pursue exciting career opportunities both nationally and internationally:
The national average salary for an IT professional is ₹7,91,080 in India.1
Overall employment in the computer and IT industry is projected to grow 15 percent from 2021 to 2031 creating 682,800 new jobs over the decade.2
Why SNHU
100% online with weekly live sessions
Graduate in approximately 4 years
6 starts per year
90 possible transfer credits
Accreditations and Accolades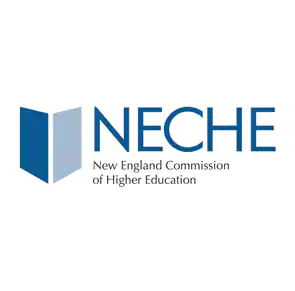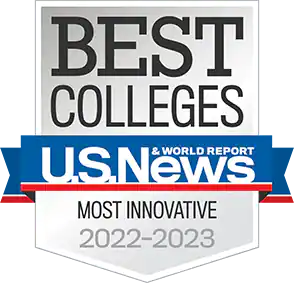 Read more about SNHU's accreditations and awards on the About SNHU page.