Online MBA in Finance Overview
SNHU's 100% online MBA core ensures you get a well-rounded view of all fields of business, and adding a specialization in finance helps you drive organizational profitability, financial strategy and understand economic factors that are key aspects of business growth. The MBA in finance continues SNHU's long history of highly respected degrees in finance, as it was founded as an accounting school in 1932.

The MBA with a specialization in Finance will prepare you to manage the finances of organizations in any industry and to analyze the key factors to ensure continued increase in profitability in both public and private institutions. The curriculum developed by industry experts and informed by today's financial climate dives deep into topics including short-term financial management, portfolio management and capital budgeting.

Combining business training, leadership and communication skills with a focus on technical financial skills, this degree is ideal for investment brokers, small business owners, project analysts and anyone in the business world looking to up their game. With a finance-focused MBA degree from a U.S. accredited university, you'll stand out to employers looking for professionals with a global perspective to bring to their organization.
Why Study Online From India
Getting your MBA with a specialization in Finance means that you can earn a degree from a U.S. accredited university without the costs associated with studying abroad or the logistics of planning a move and getting a visa. SNHU is offering our online programs to students in India to expand access to high-quality higher education.

As a student in the online MBA in finance course, you will get the same quality of content as on-campus and online U.S. students. SNHU's online programs in India are specifically designed to ensure you can excel in both the domestic and international job markets. Our subjects are led by Indian faculty with experience in the field and apply both relevant data and case studies to give you real-world expertise you can apply immediately.
Transfer Credits, Graduate Faster
If you have completed postgraduate subjects before attending SNHU, you could save time and money by transferring up to 6 equivalent credits toward your 30-credit MBA degree. Learn more about this process and contact an advisor to get started.
What You'll Learn
Develop expertise in financial securitization, options analysis and derivatives analysis

Evaluate and apply strategies used to reduce risks using financial contracts, combinations and pools of assets, liquidity, stocks and bonds

Develop the ability to analyze primary and secondary data, using information technology skills and quantitative and qualitative techniques, to solve problems and make strategic decisions

Gain leadership skills to manage teams in complex and diverse business environments

Create and implement plans for organizational culture, align with ethical and legal standards and promote sustainable business practices.
Professional Opportunities
Budget analyst
Financial advisor
Investment analyst
Business intelligence analyst
Industry Outlook
An MBA with a specialization in Finance will not only give you the technical skills needed to succeed in today's financial landscape, but it will also give you the communication, leadership, marketing and problem-solving skills employers look for when recruiting top executives. With a credential from a U.S. accredited institution, you will be in a great position for an exciting and lucrative career:
According to the Bureau of Labor Statistics, the demand for business and financial occupations is due to increase by 5% through 2029.1
and employment for top executives is projected to grow 6% during that same period.2
Graduates with MBAs in finance can often compete with graduates of masters in economics for roles such as investment bankers, in which salaries are often commission-based for entry-level positions. These can vary between ₹10-15 lakhs yearly, while consultant positions can yield yearly income as high as ₹50 lakhs - 1 crore, making them one of the highest paid opportunities in India.3
1 Bureau of Labor Statistics, U.S. Department of Labor, Occupational Outlook Handbook (Viewed Online at on 23 Feb 2023).
2 Bureau of Labor Statistics, U.S. Department of Labor, Occupational Outlook Handbook (Viewed Online on 23 Feb 2023).
3 Chegg, Career and Jobs after MBA Finance - Scope & Salary (Viewed Online at on 13 Ago 2023).
Why SNHU
100% online with weekly live sessions
Graduate in approximately 2 years
5 starts per year
12 possible transfer credits
Accreditations and Accolades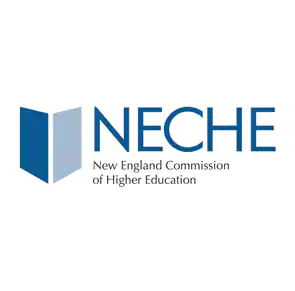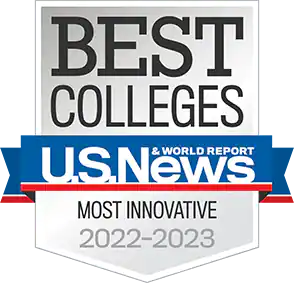 Read more about SNHU's accreditations and awards on the About SNHU page.