Online MBA in IT Management Overview
An online MBA from SNHU will help you master skills needed to lead teams, manage initiatives and equip you with essential business acumen to be well-respected in the workplace. With a specialization in information technology management, you'll learn the latest in IT technology and how to apply them to the management of organizations.

This well-rounded MBA with a specialization in Information Technology Management focuses on the critical role that information technology plays in supporting everyday business operations and how it can be used in decision-making to achieve organizational goals. You will graduate ready to bridge the gap between IT and business in order to address technological changes and implementations. Our curriculum ensures you have the communication skills and technical understanding to explain complex technology issues to upper management and audiences who may not be well versed in the matter.

IT is one of the fastest growing fields globally, and with this unique program from a U.S. accredited university, you'll stand out to work in any industry that interests you. SNHU's curriculum is developed by industry experts and specialized for Indian professionals, meaning you can take your career globally with this internationally relevant degree or work within India with a global mind.
Why Study Online From India
Getting your MBA with a specialization in Information Technology Management means that you can earn a degree from a U.S. accredited university without the costs associated with studying abroad or the logistics of planning a move and getting a visa. SNHU is offering our online programs to students in India to expand access to high-quality higher education.

As a student in the online MBA in IT management course, you will get the same quality of content as on-campus and online U.S. students. SNHU's online programs in India are specifically designed to ensure you can excel in both the domestic and international job markets. Our subjects are led by Indian faculty with experience in the field and apply both relevant data and case studies to give you real-world expertise you can apply immediately.
Transfer Credits, Graduate Faster
If you have completed postgraduate subjects before attending SNHU, you could save time and money by transferring up to 6 equivalent credits toward your 30-credit MBA degree. Learn more about this process and contact an advisor to get started.
What You'll Learn
Integrate, synthesize and apply business practices in an IT management context at the business and organizational levels.

Convey sudden and complex technological changes and implement plans to upper-level management in order to connect your employer seamlessly on various platforms and accessible to consumers throughout the world.

Develop the ability to analyze primary and secondary data, using information technology skills and quantitative and qualitative techniques, to solve problems and make strategic decisions.

Gain leadership skills to manage teams in complex and diverse business environments.

Create and implement plans for organizational culture, align with ethical and legal standards and promote sustainable business practices.
Professional Opportunities
Computer and information systems manager
Systems analyst
Director of information technology
Chief information officer
Industry Outlook
An MBA with a specialization in Information Technology Management will give you the business acumen and leadership skills needed to bridge the gap between information technology and management. With a U.S. postgraduate degree in IT management and business administration, you'll be ready to enter this exciting field:
The Bureau of Labor Statistics (US) projects that many IT careers will grow through 2029, including computer systems analyst (9%), software developer (25%), web developer (23%) and computer and information systems manager (16%) – all faster than the average growth rate for any occupation.1
With a 6.1% growth in the year 2019, India's IT-BPM sector reached $177 billion and based on this growth rate, the industry will grow to $350 billion by the year 2025.2
1 U.S. Bureau of Labor Statistics, Occupational Outlook Handbook (Viewed Online at on 23 Feb 2023).
2 Aeo Logic, Future of Information Technology Industry in India (Viewed Online on 12 Aug 2021).
Why SNHU
100% online with weekly live sessions
Graduate in approximately 2 years
5 starts per year
12 possible transfer credits
Accreditations and Accolades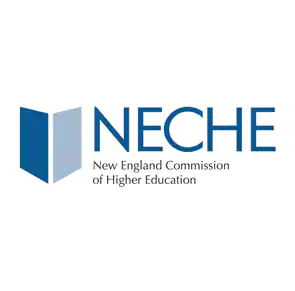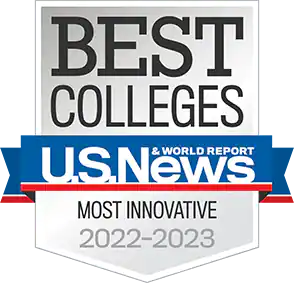 Read more about SNHU's accreditations and awards on the About SNHU page.