Online Degree in Computer Information Systems Overview
Bridge the gap between business and IT with SNHU's multidisciplinary 100% online Bachelor of Science in Computer Information Systems. Graduates of this program are set up to lead our information-based future with skills in organizational theory, teamwork, leadership, stakeholder communication and decision making, in addition to the latest information systems technologies.

Our subjects, instructed by experts with real-world experience, will lead you through technical concepts such as scripting, database environments, application development, systems thinking and design and help prepare you to work with these tools through a business lens.

A background in computer information systems (CIS) with a degree from an accredited U.S. university will set you apart from the competition in this high-growth field. As businesses of all sizes become more reliant on information systems, CIS professionals with acute business acumen are highly sought after to solve complex business challenges and support growth. With SNHU's undergraduate program in CIS, you'll use real-world, practical examples to get you ready for the business world and complete a final capstone project where you can put your acquired information systems and business knowledge to use.
Why Study Online From India
Getting your degree in computer information systems online means that you can earn a degree from a U.S. accredited university without the costs associated with studying abroad or the logistics of planning a move and getting a visa. SNHU is offering our online programs to students in India to expand access to high-quality higher education.

As a student in the online Bachelor of Science in Computer Information Systems course, you will get the same quality of content as on-campus and online U.S. students. SNHU's online programs in India are specifically designed to ensure you can excel in both the domestic and international job markets. Our subjects are led by Indian faculty with experience in the field and apply both relevant data and case studies to give you real-world expertise you can apply immediately.
Transfer Credits, Graduate Faster
If you have completed undergraduate subjects before attending SNHU, you may be eligible to transfer up to 90 equivalent credits toward your 120-credit undergraduate degree. Learn more about this process and contact an advisor to get started.
What You'll Learn
Use the most common and up-to-date business intelligence tools to address diverse organizational needs and evaluate data models for decision making

Examine a business's existing information system and identify new systems to better meet their needs and to increase efficiency

Bridge IT and business with communication strategies for technical and non-technical audiences to ensure clear understanding so both units may smoothly together

Utilize project management methods and systems analysis to create and implement information systems to support an organization's objectives and solve complex challenges.
Professional Opportunities
Computer systems analyst
Information technologist
Computer and information systems manager
IT project manager
Industry Outlook
Employees with computer information systems knowledge and the latest technology are essential for any business to stay relevant in today's digital economy. Pair those technical skills with relevant business acumen and you will be well set up to succeed in any industry you'd like to enter.Graduates of our program can expect to go on to exciting tech careers in just about any industry:
The average annual pay for a Bachelor of Science in Computer Information Technology graduate in India is ₹814k.1
Computer and information system management jobs are expected to grow 16% between 2020 and 2030, faster than the average occupation.2
1 Payscale. Bachelor of Science (BS / BSc), Computer Information Systems (CIS) Degree (Viewed Online on 17 Feb, 2023).
2 Bureau of Labor Statistics. Occupational Outlook Handbook, Computer and Information Systems Managers (Viewed Online on 17 Feb 2023).
Why SNHU
100% online with weekly live sessions
Graduate in approximately 4 years
6 starts per year
90 possible transfer credits
Accreditations and Accolades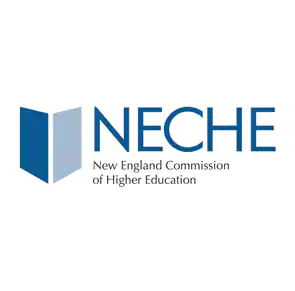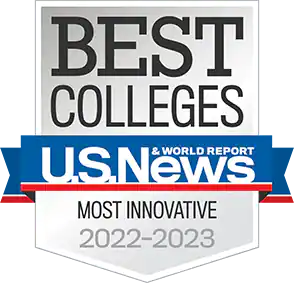 Read more about SNHU's accreditations and awards on the About SNHU page.